FORAGING WORKSHOPS - WILD FOOD PLANTS OF THE CARPATHIANS, lukasz.luczaj@interia.pl
Rzepnik & Pietrusza Wola near Krosno (SE Poland, the Carpathians)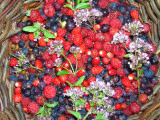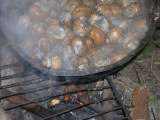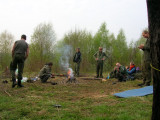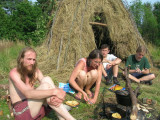 2010 SCHEDULE
9-10th APRIL - price 100 GBP more details here
30th APRIL - 1st MAY cena 350 zł, more details here
JULY - 10th-11th July - 2 days, camping in the forest, price 100 GBP
MID-OCTOBER - 2 days, accommodation in a hut, price 100 GBP
The above mentioned workshops are courses on using wild plants and (sometimes) insects in cooking. During the workshops we try to eat as much wild food as possible but we supplement ot with some condiments, eggs and flour.
I am also planning 3 days ethnobotanical workshops in mid-August. It will be a theoretical and practical course on the use of wild plants as food, medicine and in magic based on Polish folk customs. Price 100 GBP. A part of the workshop will be devoted to the ways of documenting traditional heritage.

PREVIOUS WORKSHOPS:

A TV program about my workshops (in Polish) PART 1 II PART 2

Oct 2009 May 2009 Sept 2008 July 2008 May 2008 July 2007 May 2007 Oct 2006May 2006 May 2005 July 2005 wild gardens - 2005
STRONA GŁÓWNA

Zalecana rozdz. 800x600, Standard kodowania ISO 8859-2 ostatnia aktualizacja 5.02.2009